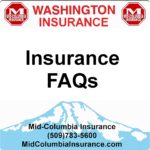 Preserving Central Washington's Agricultural Heritage
As the largest museum of its kind in the Pacific Northwest, the Central Washington Agricultural Museum has more than 150 vintage tractors, thousands of pieces of antique equipment, and acres of displays that depict agricultural life in the past century. Learn about the lifestyle and agricultural practices of Central Washington's earliest settlers who grew their own food and carved out a living in the area. The museum's twenty-nine covered structures and acres of exhibits tell the story of these early pioneers.
History of Central Washington Agricultural Museum
In November 1978, Ted Falk spoke to a small group of people who were intrigued about his desire to preserve the agricultural heritage of the Yakima Valley and Central Washington and his concept for a farm equipment museum. The Central Washington Agricultural Museum was established on March 15th, 1979, as a non-profit organization run by a Board of Directors with a volunteer staff.
The volunteer staff consisted of knowledgeable individuals who worked with and restored the on-site equipment as well as created live demonstrations of how the technology was used. The dream is still alive, but because many of the volunteers and members are getting older, the focus has slightly changed. The new volunteers and members are stepping up to learn these new skills with great anticipation and will help preserve Central Washington's agricultural heritage for future generations.
The city council of Union Gap, Washington, leases a portion of South Fullbright Park to the museum to house displays and exhibits of countless things contributed by farm families in the Yakima Valley and Central Washington. The display buildings form an outer ring surrounding a working windmill. Rows of vintage machinery are displayed on circling terraces between the windmill and the rings of buildings. Nature trails through the sagebrush hillside and along Ahtanum Creek offer an interesting walk through identified plants.
Featured Events at Central Washington Agricultural Museum
The museum features a number of events throughout the year. The major Central Washington Agricultural Museam events are the Agri-copia (Mid October), Old Steel Car Show (End of April), Old Town Days and Civil War Reenactment (Fathers' Day Weekend), and the Pioneer Power Show and Swap Meet (End of August).
Mid-Columbia Insurance: Your Union Gap Auto Insurance Specialist
Call Mid-Columbia Insurance today at (509)783-5600 to speak to a friendly licensed insurance agent and get an insurance quote near Union Gap WA.